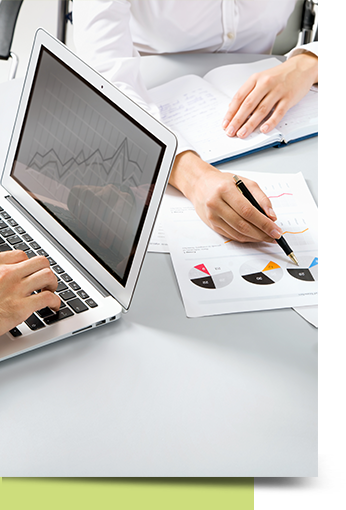 Healthcare and hospice organizations today face a fast-changing marketplace, and an ever-growing list of regulations to follow. Here at The Watershed Group, we work with a wide range of organizations to leverage these challenges into efficiencies and productivity.
Our founder and president, Patti Moore, is a sought-after consultant with over three decades of experience as an executive and consultant in the hospice field.
Her unique perspective as a former executive, combined with her compassionate style of leadership, helps companies seize upon critical turning-points to ensure future success.
Many of our consulting clients come to us during "watershed moments," including periods of extreme growth or decline; new program development; organizational restructuring; reduced resources; or change in culture or leadership. Under Patti's guidance, The Watershed Group tailors its consulting services to meet the specific needs of each situation.
Regardless of the challenge at hand, Patti works closely with consulting clients to:
Perform a detailed organizational assessment to identify strengths and weaknesses
Redesign the organization for increased productivity and efficiency
Align the organization's mission with its vision, thus improving company culture
Identify and acquire the right talent for key leadership positions within the organization
Determine specific department responsibilities for increased efficiency
Identify potential threats to the business, and potential opportunities for growth
In particular, Patti offers expert consulting to hospice and palliative care organizations, whose current environment is changing rapidly. The Watershed Group helps clients weather the storm of healthcare reform.
When consulting for her healthcare clients, Patti starts with one powerful question: "What does your organization look like from the outside?" To get the answer, she conducts in-depth interviews with referral sources, physicians, donors, and community groups who regularly interact with the organization. She then looks internally by doing ride-along's with clinical staff, interviews with managers, executive team members, and boards of directors to determine strengths and weaknesses from the inside.
Patti's powerful hospice consulting strategy works to:
Empower the organization to accomplish more within reduced federal and state funding
Align the organization's strategy with their mission and vision
Improve the organization's relationship with referral sources, physicians, other healthcare partners, and community groups
Develop creative, economical ways to address the most pressing needs of patients and their families
Ensure a cohesive, productive leadership team within the organization
Create innovative ways to provide care for a whole new generation of people facing the end of life
To learn more about how consulting with Patti can transform your organization,
reach out to her today
.