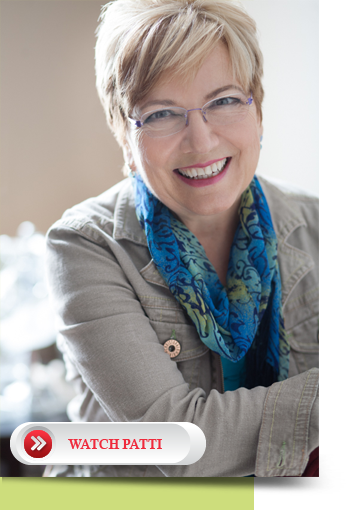 Patrice "Patti" Moore, RN, BSN, MSN, ARNP, has always been passionate about end-of-life care. She began her career in the nursing profession, where her commitment to service and compassionate leadership first took root. Patti then spent 16 years as the executive director of Hospice of North Central Florida (now known as Haven Hospice), growing it from just 3 employees to 230—and transforming it into one of the largest not-for-profit hospices in the country.
In 1999, Patti founded The Watershed Group, a unique consulting firm dedicated to supporting organizations and staff who provide end-of-life care. Since then, she has worked closely with more than 100 hospice organizations and other service organizations nationwide.
Her primary goal is to ensure that people facing serious, life-threatening illnesses have the kind of support and care they need to live full, dignified lives.
To achieve that goal,
Patti has built a strategic consulting company based on several key concepts of hospice care: wholeness, dignity, respect, and empowerment.
As President of The Watershed Group, Patti uses these concepts to help organizations successfully manage change. She helps organizations turn potential crises into opportunities for business growth and financial stability so they may fulfill their mission.
Patti offers a wide range of expertise to her clients, drawing from over three decades of experience in healthcare and hospice. She customizes a blend of critical services to meet the specific needs of each client, including consulting, speaking, talent management and acquisition, strategic advising for executives, workshops, and retreats.
Patti is passionate about helping both individuals and leadership teams to recognize and claim their own strengths. Organizations that work with Patti can expect to realize their full potential, especially during periods of uncertainty, change, and transition.
In her spare time, Patti enjoys visiting Cumberland Island, Georgia, and boating on the Intracoastal waterways. She's also an avid photographer of both nature and people. Patti and her husband can often be found driving with the top down, or on their way to go Airstream camping in one of America's beautiful national or state parks.
Patti is the author of two books: How Goes it with Your Soul, published in 2001, and No Mission No Margin ™: Creating a Successful Hospice with Care and Competence, published in 2014. She lives with her husband in Gainesville, Florida.