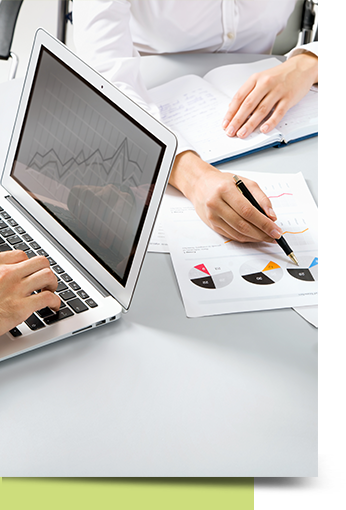 Finding the right people to lead an organization is an art and a science. Here at The Watershed Group, we've mastered both. Our president and founder, Patti Moore, combines her executive experience, keen eye for talent, and intuitive understanding of human nature to help clients find the best professional candidates.
The Watershed Group offers comprehensive talent acquisition and talent management services to meet the unique needs of our client organizations.
Talent Acquisition
Patti brings a unique perspective to the talent acquisition process, as she spent more than 15 years as the executive director of one of the nation's premier hospice organizations and for 15 years has conducted Executive Searches for hospices all across the US. During that time, she learned first-hand how to fill executive leadership positions by matching candidates with organizations to provide both with delighted results.
To help her clients acquire the right talent, Patti conducts thorough assessments of the organization's culture, and then determines specific skill requirements for each open position. She then turns to her extensive network of contacts to identify strong candidates.
Patti firmly believes that you can't teach people to have a certain personality or specific values. As a result, it's imperative that each new hire is naturally in sync with the organization's culture from the onset.
The Watershed Group's involvement in the placement process continues long after a successful candidate is seated behind the director's or CEO's desk. Our comprehensive talent acquisition services include three months of complimentary strategic advising by Patti Moore to help new leaders adjust to their positions.
Talent Management
Even if organizations acquire the right talent, talent management can still be a challenge. The main goal: Make sure you put the right people in the right spot. Patti understands that every person hired should be carefully matched to the correct position.
With The Watershed Group's talent management services, organizations can save vast amounts of time and money when it comes to implementing the right leadership executives in the right roles. Patti works closely with clients to identify strengths and weaknesses among senior executives, ensuring that each person is in the best position for maximum productivity and efficiency.
In addition, Patti is an affiliate of PI Associates a PI Worldwide® certified provider of the Predictive Index talent management system. PI Worldwide® is a global consulting company using the Predictive Index (PI) behavioral assessment tools that helps leaders align their staff to achieve organizational stability and financial success through insight, education, and empowerment.
Patti uses this reliable, scientifically accurate PI process to:
Verify employees' work preferences
Facilitate conflict resolution between employees
Provide coaching on talent management
Plan for succession of top leadership positions
Plan strategically for talent management
Improve workforce efficiency and compatibility
Improve organizational profitability
Reach out to Patti today to learn how using Predictive Index can assist with transforming your organization's productivity and culture.